CBD Oil Reviews – Savage CBD
CBD Oil Reviews – Savage CBD
In this CBD oil review we are going to be taking a look at Savage CBD. This company is based out of the USA, in Irvine, California.  Their products are completely organic and produced with no toxins or pesticides, but are tested by their own labs.
---
Savage CBD products
This company has a variety of products to offer, and we will take a look at each one here.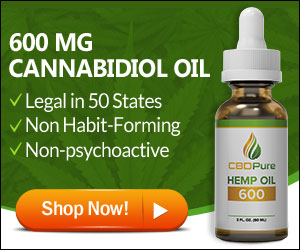 CBD Tinctures
The CBD oils that this company has come in two different flavors, Lemon Lime and Pink Grapefruit. It is available in 3 different strengths:
1000mg – $109.99
1500mg – $129.99
2000mg – $179.99
The company has sales that they run from time to time, and there are also some coupons that you can get off the web to further discount your purchase.
The sale that they have at the time that this article is being written drops the prices to $99.99, $119.99, and $149.99 in each of the mg amounts above. This gives you an idea of the amount you can save when you catch one of their awesome deals.
The price point for the 2000mg is fantastic when compared to some other brands.
Both flavors taste great, and are very refreshing. You won't be disappointed in them.
Ingredients
MCT oil
Hemp Seed Oil
Full Spectrum CBD
Essential Oils
Terpenes
---
CBD Vape Juice
Savage CBD has some great tasting vape juices in nine different flavors. One of the advantages of vaping CBD is the effects are almost instantaneous, as opposed to ingesting where it can take some time to start working.
Flavors
Driven – Candied Blueberry
Hustle – Raspberry Cookie
Passion – Watermelon
Serene – Apple
Tranquil – Mango, Coconut, and Blood Orange
Fiji Melons – Apple, Watermelon, and Guava
Kiwi Dragonberry – Kiwi, Dragonfruit, Blueberry
Straw Nanners – Strawberry and banana
Vape Shot – This juice can be added to any vape liquid that you currently have
All vape juices from the company come in 250, 500, or 1000mg, and are available in 30ml bottles.
Price
250mg – $39.99
500mg – $54.99
1000mg – $79.99
Ingredients
Propylene Glycol
Vegetable Glycerine
Cannabidiol(CBD)
Natural and artificial flavoring
They have one cartridge style available in 500mg, the flavor is Pineapple Blast. This style will run you $59.99 It would be nice to see them expand the flavor line for the cartridges as it is pretty lacking in this department right now.
---
Edibles
Well, the title should probably just read edible, because there is only one available at the moment.  These gummies are a delicious way to get your daily CBD in. Soft and very tasty, they can be cut if you don't want 50mg at one time.
Savage CBD Soft Chews – 6 pieces per bag/50mg per piece – $34.99
Full Ingredients list available on site
---
Topicals
Savage CBD has a great topical full spectrum lotion available that smells great and is very moisturizing.
Topicals are great if you are suffering from any kind of skin condition, such as psoriasis or eczema. Just be sure to check the ingredients list, some people are sensitive to some ingredients. In these cases you can make your own by just adding CBD oil to any lotion you currently have!
Their is 300mg of CBD in every 60ml bottle, regular price: $59.99
A little goes a long way!
Full Ingredients list available on site
---
Capsules
Don't want to vape and can't stomach ingesting an oil everyday? Capsules can be a great option to consider in this case. 25mg of CBD come in every capsule!
CBD Softgels can be bought in an 8 or 30 capsule bottle.
You can clearly see by the price point here that if this is the way you want to go, the 30 count is a way better deal.
Ingredients
Gelatin
Opacifier
Glycerin
Cannabidiol(CBD)
---
Pet Products
Savage CBD has just one option available for pets, and it comes in a very convenient spray bottle that allows you to easily add it to your pets food or water. Humans aren't the only one with an Endocannabinoid System, your pets can also benefit from CBD as well!
Great to think about if you have an aging pet that is suffering from sore joints, arthritis, etc.
Pet Spray – 500mg, 60 ml bottle – $59.99
Ingredients
MCT Oil
Hemp Seed Oil
Cannabidiol(CBD)
---
Shipping Options
This is one area where they really shine. They have a HUGE list of countries that the company ships to, you can check on the site if yours is one of them.
---
Military Discount
I'm always looking for ways to save people money. With the cost of almost everything in the world rising, I know how difficult it can be to afford to take CBD daily. This site offers a military discount to anyone who qualifies
---
Final Thoughts
This is a truly great company that has a lot of different options when it comes to how you want to take CBD. The reviews for it on the web are very good, and they come highly recommended.
Coupon code to save 10%: CBDAR10
Hopefully you found this review helpful, and if there are any questions that you have about it, or need clarification on any of the points that I have covered here, please leave a comment below!
Mallory – CBD Handle