CBD OIL REVIEWS – BLUE+YELLOW & HONEST BOTANICALS
CBD OIL REVIEWS – BLUE+YELLOW & HONEST BOTANICALS
This CBD Oil review is going to be a little bit different.
We are going to be looking at Honest Botanicals, and also the dispensary where I got it, Blue+Yellow.
What makes this company unique is the fact that it doesn't just sell one brand of CBD, but rather houses a bunch of different brands. Because it's a dispensary you can also order marijuana and other THC infused products.
Blue+Yellow is a well-established dispensary that's based out of British Columbia, Canada. When I first came across them I had a hard time choosing which oil I would try out because there are so many to choose from. After researching a little bit I decided to try out Honest Botanicals. I ordered their full spectrum oil as well as their THC tincture, and it did not disappoint.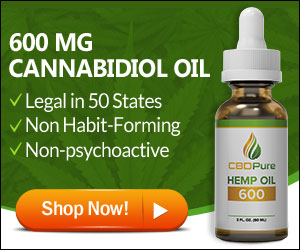 Before I get into the review of the CBD oil that I tried out, let's talk about Blue+Yellow first.
Blue+Yellow… Quite Literally Your One Stop Shop For All Your CBD & THC Needs
If you are up to date on the latest CBD news then you'll know about the current situation with Canada and CBD oil. CBD oil is only legal here in Canada if it comes from a licensed provider.
All across the nation right now there is a CBD shortage, and if that didn't make things difficult enough, a lot of the big names in the CBD industry are pulling out of Canada due to stricter border regulations.
This has forced me to look within the country since a few my favorite CBD oil companies have stopped shipping here for the time being. In hindsight, I am kind of glad in a sense, because I've found a few really good companies and the shipping time is WAY shorter.
As always when I'm looking at companies, they have to follow the guidelines on what to look for. Thankfully, Blue+Yellow hit almost every mark.
The only one it didn't was the testing readily available on their site. That being said, I emailed them and they got back to me right away and sent me the testing through email.
Because of how prompt they were with their response, and immediately sending me all of the test results, I'm willing to give them a pass on this one. Normally I wouldn't, because generally if they don't advertise it on their site for you to see, it is because they have something to hide.
To date I have about 30 emails sent out to different companies inquiring about their testing, and I still haven't heard back from any of them. This is really saying something here, and 3rd party testing is the number one thing you need to be looking for before buying any CBD product.
The sheer variety that the dispensary has to offer is very impressive. Whether you are looking for full spectrum, broad-spectrum, or CBD Isolate they have it. They also have all sorts of lotions, a wide variety of CBD edibles, vape products, patches, capsules, pet products, and more.
I love having a lot of options when it comes to CBD. I know some would disagree with me on that, and say it makes it too confusing to pick one, but it is a good thing. Just make sure you are up to speed on what to look for before you buy!
As well as their CBD options, they have a number of options for THC as well, and it doesn't just start and end with rolling a joint. Some of the different THC products for sale include lotions, tinctures, brownies and other edibles, shatter etc. This is just naming a few, you really have to check out their site to get a grasp on just how many products they have to offer.
For anyone looking to order THC tincture online in Canada, this is an awesome place to get it from(more on that in a bit!)
If I started trying to detail every product that the company offers we would be here all night so I'm just going to share some key points on the company as a whole.
All of the brands Blue+Yellow sells come from highly respected Canadian companies
2-3 day Express-Post shipping, free over $99
Only ships within Canada
Payment through Interac E-transfer(no credit card required!)
HUGE product range, multiple brands to choose from
Full Spectrum and THC free options
Awesome customer service
They sent me a free joint with my order (Ok, that part wasn't really important, but it made me laugh when I opened my package)
The company as a whole gets two thumbs up from me. With the incredible variety they have, and excellent customer service, it will definitely be one that I'm ordering from again.
Honest Botanicals Review
Honest Botanicals has a few different CBD oils to choose from, with varying CBD to THC ratios.
Full Spectrum – This oil has only trace amounts of THC
250mg – $40
500mg – $65
1000mg – $120
---
Zero THC – Like the label says, no THC
250mg- $38
500mg – $65
1000mg – $115
---
20 to 1 – 20 parts CBD to 1 part THC
300mg CBD to 15mg THC in every bottle
1 bottle – $60
3 bottles – $150
---

4 to 1 – 4 parts CBD to 1 part THC
300mg CBD to 75mg THC
1 bottle – $60
3 bottles – $150
---
Then we start getting into the higher THC oils…
1 to 1 – 1 part CBD to every part THC
150mg CBD to 150mg THC
1 bottle – $60
3 bottles – $150
---
10 to 1 THC/CBD tincture –10 parts THC to 1 part CBD. These are different from the oils listed previously. The THC content is much higher than the CBD in these kinds of tinctures, so keep that in mind if you decide to order.
300mg THC to 30mg CBD
1 bottle – $60
3 bottles – $150
---
4 to 1 THC/CBD tincture –4 parts THC to 1 part CBD.
300mg THC to 75mg CBD
1 bottle – $60
3 bottles – $150
---
Pure THC tincture – All killer and no filler with this one. It contains all THC and no CBD. There are a few different strengths you can order.
250mg – $30
500mg – $50
1000mg – $80
---
Honest also has CBD Isolate and pet products available as well.
The products that I decided to order from the company were the 1000mg Full Spectrum oil and the pure THC tincture. I was going to order one of the oils that had a higher THC content but chickened out at the last minute.
All throughout my life I've attempted to try to smoke marijuana, but I've never reacted very well to it. It has always made me paranoid, and so I was very hesitant the try the CBD oil with more THC.
That being said, I'm anything but a quitter.
CBD has been getting all of the attention lately, but I've also been doing a lot of research into the benefits of THC. I was definitely interested in a method other than smoking, and decided to go with the lowest strength they had, 250mg.
I did it this way for a couple of reasons. I can't have any THC really in my system during the day, and if I were to get a higher THC content in my CBD oil I wouldn't be able to take it until I was off work late at night.
Since they legalized marijuana in Canada the laws have changed regarding driving intoxicated and they are a lot more strict now. You definitely do NOT want to be driving around after you've had some of this tincture! I also have two children, and I didn't want any chance of being high around them. There's also the anxiety issue at hand, which the CBD pretty much has under control, and I didn't want to aggravate that with too much THC.
By doing it this way I can still take my CBD whenever I need to, and when I don't have to drive or otherwise be clear-headed, I can add the THC in.
Another reason I did it this way was to know exactly how much THC I was taking at any given time.
The CBD oil itself has a very mild flavor, and worked pretty well by itself.
The biggest surprise I got what's when I added in the THC. From everything that I've been reading lately, THC can provide pretty major pain relief, and that's exactly what I got. I started by taking 5 drops of the 250 milligram THC tincture, which I'm sure to some seasoned marijuana veterans this will seem like an extremely low dose, but it definitely did the trick for me.
The best part of all? NO PARANOIA!!!
Seriously, this was a major relief for me after all of the times I've smoked and then started to panic after. I'm pretty sure this will be the only method of THC ingestion for me from now on!
I decided to up my dose slowly over the next week or so, getting braver and braver with it, until the one night where I hit my limit. Definitely scaled it back after that, but at least now I know what I can handle and what I can not (half dropper good, full dropper not so good!) Anxiety cranked up a notch when I overdid it, which was a little scary, but I learned from it.
I only increased the dosage to see what I could handle, but for pain management I really didn't need all that much. I found that around 10 drops of the THC tincture was perfect, and didn't produce a high at all. Just an overall more relaxed feeling, less pain, and no anxiety whatsoever at this level.
Overall Thoughts On Honest Botanicals & Blue+Yellow
It's been a rough couple months trying to get CBD here, and I'm very happy to report that there are other options available for myself and others to buy CBD oils in Canada.
I would definitely recommend the CBD oil from Honest Botanicals, and I'm glad that I got the chance to try something new in the form of the THC tincture.
There are still so many products on Blue+Yellow that I would love to try out, and over the next while I will be ordering some different products to review here. Here's hoping the rest of them will be as good as this experience was!
It's always a little nerve wracking when trying out a new CBD oil for the first time. Will it work, is it going to be strong enough, what do I do if it doesn't work…all questions that are running through my head at the time. Thankfully, the products were as they claimed to be, and they will be a company that I will be ordering from again.
After being in contact with the company, I was also able to secure a coupon code from them, just enter HANDLE10 at checkout to save 10% off anything you order.
VISIT THEIR SITE TODAY —-> www.blueplusyellow.ca
Until next time, happy CBD'ing!
Mallory – CBD Handle
Have a question or want to share your experience with Blue+Yellow or Honest Botanicals? Feel free to leave it below, or join us on Facebook!