Affiliate Disclosure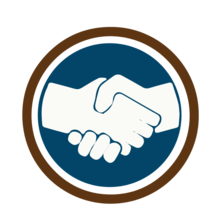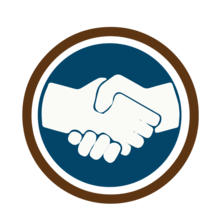 Hello from CBD Handle. If you have any questions about any of the information laid out below, please contact us at info@cbdhandle.com.
Affiliate Disclaimer:  The purpose of this policy is to establish compensatory affiliation between this website and any third party companies and their products and services.
This affiliate compensation disclosure is provided for your protection and to fully disclose my relationship with third party companies and owners of products and services mentioned in ads and reviews on this website.
You should assume that clicking some links and purchasing products through links on this site will generate affiliate commissions for this website at no additional cost to you.
The content of this website provides educational information on CBD oil and anything that may relate to it. All reviews and recommendations are based on our own experiences and thorough research.  Our goal is to assist you to make informed purchase decisions.
Testimonials and statements of individuals are not to be construed as representations of average results. We cannot, do not, and will not make any claims as to results with your personal experiences with CBD oil, average, or otherwise.
Your results with CBD oil are based on many factors individual to you. We do not know your medical history, your medications , your prior experience with CBD, or any relevant information about you in regards to taking CBD oil. If you are concerned about any drug interactions with CBD oil, you are advised to talk directly with your doctor. We will never make a claim that CBD oil will be 100% safe for you to take, nor will we claim that there will be no side effects.
The views and opinions expressed on this website are purely our own.  You should do your own due diligence before making a purchase.  Any product claim, statistic, quote or other representation about a product or service should be verified with the manufacturer, product supplier or party in question.
Many factors will be important in determining your actual results and no guarantees are made that you will achieve results similar to mine or anyone else.
An important criteria that we uphold when recommending a third party program or service is that it be free to access, for example, you don't need to sign up or maintain a monthly autoship in order to get the best pricing possible. In addition, any third party manufacturer or supplier of physical products that are linked on this website must offer a bona fide refund policy.
This website adheres to the FEDERAL TRADE COMMISSION, (see 16 CFR Part 255) – Guides Concerning the Use of Endorsements  and Testimonials  in Advertising and the general guidelines for digital advertising disclosures.
Read our Privacy & Cookie Policy here.
CBD HANDLE
Site Owner/Admin